Book Vs Movie: "Cabaret"
The Backstory Behind One of the Most Popular Musicals of All Time
"Musicals in March"
The Margos are adhering to the motto "life is a cabaret!" this week with our deep dive into a musical that is based on a book about Berlin's underground night scene in the 1930s by Christopher Isherwood (Goodbye to Berlin.)
From there it became a Broadway play by John van Druten—I Am a Camera in the early 1950s with a movie starring Julie Harris that gives new meaning to the word dull!
In the mid-1960s Broadway legends, John Kander and Fred Ebb (Chicago) created the book and music for Cabaret with a book by Joe Masteroff which was set in 1929-1930 Berlin when the Nazis were gaining power and the bon vivant lifestyle was being ostracized. (And Jewish people were basically deemed "illegal" and lost their right to own property or their own businesses.)
Sally Bowles is one of the theater's most interesting creations. Based on a friend of Isherwood's, Jean Ross, Sally is a terrible singer who somehow makes a living at the "Kit Kat Club" in Berlin. Perpetually broke, she lives with American writer Cliff Bradshaw.
They have something of a romance (in between them both having affairs with men.) When Sally becomes pregnant and Hitler is rising in power–she realizes that the party is over and she needs to flee.
Throughout the musical, there are several memorable tunes and (depending on the choreographer) sexy "jazz babies" who backup Sally on stage.
The Harold Prince-directed show premiered in November 1966 and swept the Tonys the following year. There have been several revivals on Broadway and on the London stage throughout the years with an array of Sally's including Judi Dench, Michelle Williams, Jane Horrocks, Natasha Richardson, and Emma Stone.
The part of the emcee was originally played by Joel Grey as an asexual character with rouged cheeks. Later, Alan Cumming would create a highly sexual version in a production directed by Sam Mendes and still plays the character to this day!
In this episode, we will focus on the 1972 film directed by Bob Fosse (with uncredited assistance by Gwen Verdon) and stars Liza Minelli. It is the basis for all of the sexier versions that have been produced since. It would go on to win several Academy Awards including Best Director and Actress.
So between the original book/play and the film–which did we prefer? Have a listen and find out!
In this ep the Margos discuss:
The story of Christopher Isherwood and Jean Ross
The Broadway play which won a few Tonys and was the basis of the very tepid film adaptation
Bob Fosse & Gwen Verdon–how they changed musicals forever
The cast: Liza Minelli (Sally Bowles,) Michel York (Brian Roberts,) Helmut Griem (Maxmillian von Huene,) Joel Grey (Emcee,) Fritz Weppe (Fritz Wendel,) Marissa Berenson (Natalia Landauer,) Elisabeth Neumann-Vietel (Fraulin Schneider,) and Helen Vita (Fraulein Mayr.)
Clips used:
Brain and Sally meet for the first time
I Am a Camera trailer
Cabaret trailer
"Mein Herr" (Sally)
Jill Holloway as Sally Bowles 1967 Grammy Awards
Liza sings Cabaret in the 1972 film
Jane Horrocks as Sally Bowles (Sam Mendes production in 1993)
Natasha Richardson (1998 Broadway revival)
"Willkommen" (Emcee)
Outro Music: "Wilkommen"Alan Cumming
Join our Patreon page to help support the show! https://www.patreon.com/bookversusmovie
Book Vs. Movie podcast https://www.facebook.com/bookversusmovie/
Twitter @bookversusmovie www.bookversusmovie.com
Email us at bookversusmoviepodcast@gmail.com
Brought to you by Audible.com You can sign up for a FREE 30-day trial here http://www.audible.com/?source_code=PDTGBPD060314004R
Margo D. @BrooklynFitChik www.brooklynfitchick.com brooklynfitchick@gmail.com
Margo P. @ShesNachoMama https://coloniabook.weebly.com/
Our logo was designed by Madeleine Gainey/Studio 39 Marketing Follow on Instagram @Studio39Marketing & @musicalmadeleine
Podcast and post content is provided by Book Vs Movie Podcast. Any views, opinions, advertisements, affiliate links, or grammatical errors (😉) contained within feed-provided content is that of Book Vs Movie Podcast and NOT that of Electronic Media Collective.
Discussed in this episode...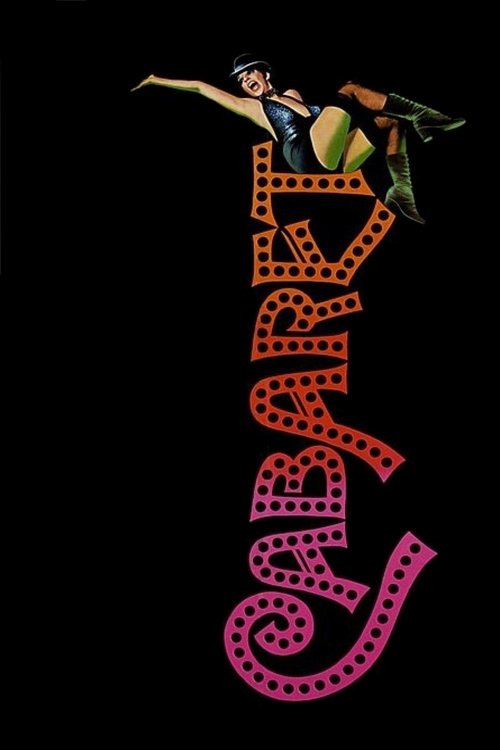 Cabaret (1972)
Inside the Kit Kat Club of 1931 Berlin, starry-eyed singer Sally Bowles and an impish emcee sound the clarion call to decadent fun, while outside a certain political party grows into a brutal force.
More details at TMDb.