Book Vs Movie: "The Perfect Storm" (2000)
The True-ish Stroy About the Sinking of the Andrea Gail in 1991
Ahoy Matey! The Margos can't seem to escape the sea as we look into the disappearance of the "Andrea Gail" which happened during what was classified as "The Perfect Storm" in late October/early November in 1991. The confluence of two hurricanes and several storms happening at once caused several near-deaths and the force of the US Navy and Coast Guard to rescue several people.
Author Sebastian Junger was faced with a scary challenge when he originally told the story of the doomed fishing expedition in Outdoor magazine. Having no survivors to speak to (spoiler,) the Massachusetts native hung around Gloucester to speak with the family and friends of the crew of the Andrea Gail. His work later became the 1997 bestselling novel "The Perfect Storm." 
Soon Hollywood came calling and director Wolfgang Peterson helmed the hit film that came out in 2000 with George Clooney playing Billy Tyne and Mark Wahlberg as Bobby Shatford. The family of Billy Tyne later sued for the fictionalized portrayal (the film does make him seem to be incompetent, to be honest.) But the special effects drew big crowds at the box office and earned them a free technical Academy Award nominations.
So between book & movie–which did we like better? Have a listen!
In this ep the Margos discuss:
The work of Sebastian Junger
The changes between the original story and the film
The cast: George Clooney (Billy Tyne,) Mark Wahlberg (Bobby Shatford,) John C. Reilly ("Murph,") Diane Lane (Christina Cotter,) William Fitchner ("Sully,") John Hawkes ("Bugsy,") Allen Payne (Alfred Pierre,) Mary Elizabeth Mastrantonio (Linda Greenlaw,) Karen Allen (Melissa Brown,) Cherry Jones (Edie Bailey,) and Christopher McDonald (Todd Gross.)
Clips used:
The Perfect Strom  trailer
The storm is brewin'
Billy flirts with Linda Greenlaw
Music by James Horner
Join our Patreon page to help support the show! https://www.patreon.com/bookversusmovie
Book Vs. Movie podcast https://www.facebook.com/bookversusmovie/
Twitter @bookversusmovie www.bookversusmovie.com
Email us at bookversusmoviepodcast@gmail.com
Brought to you by Audible.com You can sign up for a FREE 30-day trial here http://www.audible.com/?source_code=PDTGBPD060314004R
Margo D. @BrooklynFitChik www.brooklynfitchick.com brooklynfitchick@gmail.com
Margo P. @ShesNachoMama https://coloniabook.weebly.com/
Podcast and post content is provided by Book Vs Movie Podcast. Any views, opinions, advertisements, affiliate links, or grammatical errors (😉) contained within feed-provided content is that of Book Vs Movie Podcast and NOT that of Electronic Media Collective.
Discussed in this episode...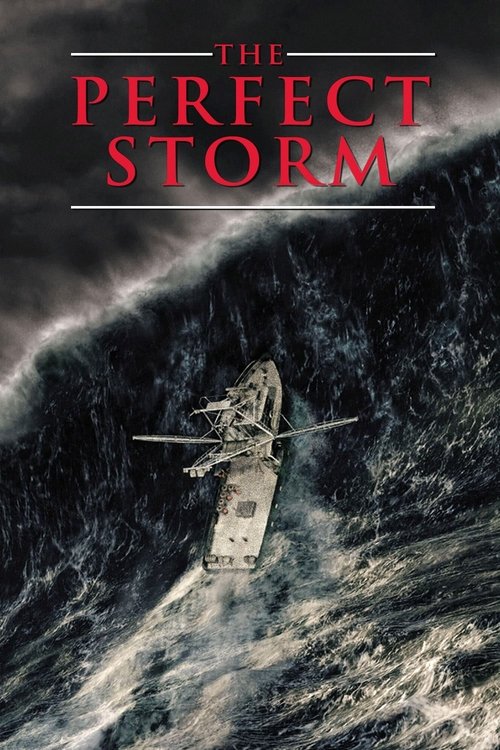 The Perfect Storm (2000)
In October 1991, a confluence of weather conditions combined to form a killer storm in the North Atlantic. Caught in the storm was the sword-fishing boat Andrea Gail. Magnificent foreshadowing and anticipation fill this true-life drama while minute details of the fishing boats, their gear and the weather are juxtaposed with the sea adventure.
More details at TMDb.