Book Vs Movie: "Father of the Bride"
The 1949 Novel Vs the 1950 Elizabeth Taylor Classic
(Okay, we mention the 90s remake as well!)
Love is in the air and the Margos are ready for romance with the book & movie Father of the Bride.  Our focus is the book by Edward Streeter and the movie directed by Vincent Minelli that stars Spencer Tracy and Elizabeth Taylor. (The 90s remake with Steve Martin and Martin Short is a part of the conversation as well because–duh!)
The book & film from 1950 focus on Stanley T. Banks who is married (to wife Ellie) with three grown children when his 24-year-old  daughter Kay announces her engagement to Buckley Dunstan. Buckley seems like a nice man from a good family but Kay's parents worry about him providing for her but he soon wins them over.
The hijinks of the story happen when Stanley and Ellie Banks agree to save costs by opening up their home for the reception–for over 250 people. In the end, Stanley's home is so crowded that he misses his chance to kiss the bride before she leaves for her honeymoon. She does manage to call him from the airport just in time. Ah, romance!
So between the book and the film–which did we prefer? Have a listen and find out!
In this ep the Margos discuss:
The background of the author Edward Streeter
The casting of Elizabeth Taylor, a former child star who got married for the first time at the film's release
The wedding traditions honored in the film
The cast: Spencer Tracy (Stanley T. Banks,) Joan Bennett (Ellie Banks,) Elizabeth Taylor (Kay Banks,) Don Taylor (Buckley Dunstan,) Billie Burke (Doris Dunstan,) Russ Tamblyn (Tommy Banks,) and Leo G. Carroll as Mr. Missoula.
Clips used:
Stanley Banks talks about how he really feels about weddings
Father of the Bride trailer
Stanley has a bad dream
Clip from remake (Franck Eggerhoffer) Martin Short, Steve Martin, Kimberly Williams-Paisley & Diane Keaton
Outro Music by Adolph Deutsch
Book Vs Movie is part of the Frolic Podcast Network. Find more podcasts you will love Frolic.media/podcasts
.
Join our Patreon page to help support the show! https://www.patreon.com/bookversusmovie
Book Vs. Movie podcast https://www.facebook.com/bookversusmovie/
Twitter @bookversusmovie www.bookversusmovie.com
Email us at bookversusmoviepodcast@gmail.com
Brought to you by Audible.com You can sign up for a FREE 30-day trial here http://www.audible.com/?source_code=PDTGBPD060314004R
Margo D. @BrooklynFitChik www.brooklynfitchick.com brooklynfitchick@gmail.com
Margo P. @ShesNachoMama https://coloniabook.weebly.com/
Our logo was designed by Madeleine Gainey/Studio 39 Marketing Follow on Instagram @Studio39Marketing & @musicalmadeleine
Podcast and post content is provided by Book Vs Movie Podcast. Any views, opinions, advertisements, affiliate links, or grammatical errors (😉) contained within feed-provided content is that of Book Vs Movie Podcast and NOT that of Electronic Media Collective.
Discussed in this episode...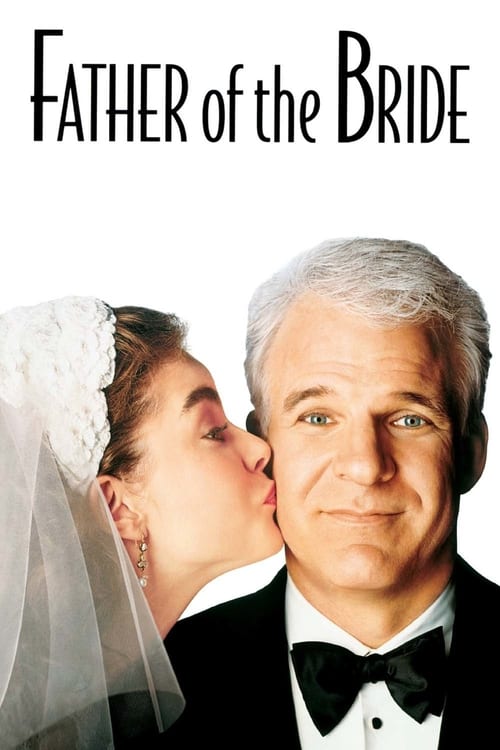 Father of the Bride (1991)
George Banks is an ordinary, middle-class man whose 22 year-old daughter Annie has decided to marry a man from an upper-class family, but George can't think of what life would be like without his daughter. His wife tries to make him happy for Annie, but when the wedding takes place at their home and a foreign wedding planner takes over the ceremony, he becomes slightly insane.
More details at TMDb.
Father of the Bride (1950)
Proud father Stanley Banks remembers the day his daughter, Kay, got married. Starting when she announces her engagement through to the wedding itself, we learn of all the surprises and disasters along the way.
More details at TMDb.