Special guest Randal from Electronic Media Collective and The Grawlix Podcast is in the house. Tonight we continue our teen sex comedy series with a movie that Jordan has never seen before. Revenge of the nerds. Do Randal and Eric still enjoy Revenge of the Nerds as adults? Does Jordan even know what the Hell is going on? download now to find out.
Podcast and post content is provided by Movie Guys Podcast. Any views, opinions, advertisements, affiliate links, or grammatical errors (😉) contained within feed-provided content is that of Movie Guys Podcast and NOT that of Electronic Media Collective.
Discussed in this episode...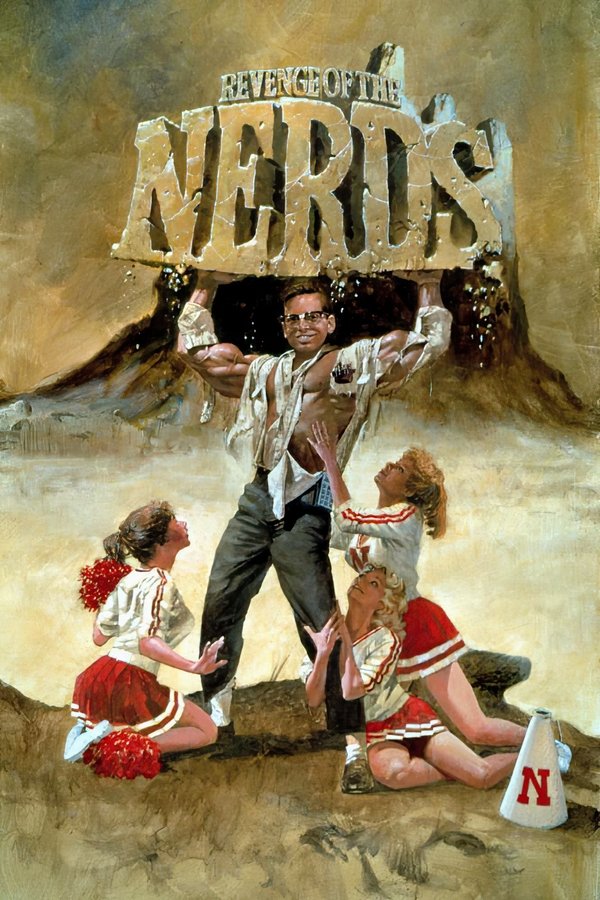 Revenge of the Nerds (1984)
At Adams College, the jocks rule the school from their house on high, the Alpha Beta fraternity. So when a group of socially-challenged misfits try to go Greek, they're instantly rejected by every house on campus. Deciding to start their own fraternity to protect their outcast brothers, the campus nerds soon find themselves in a battle royale as the Alpha Betas try to crush their new rivals.
More details at TMDb.