EMC Podcast Network Originals
Electronic Media Collective original productions episodes released this week!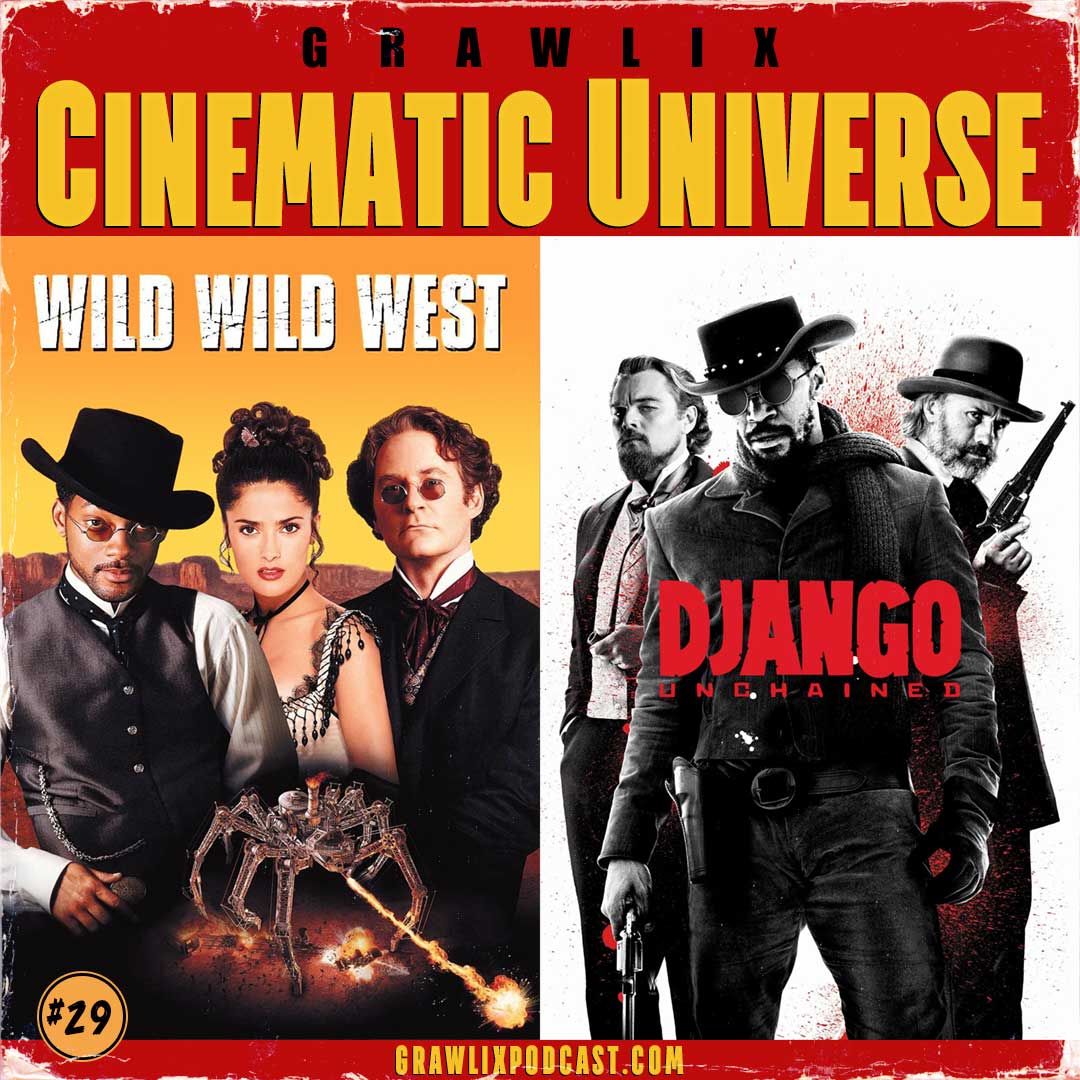 A double feature so right and yet so wrong! Grawlix Cinematic Universe review and mash-up the 1999 steampunk western Wild Wild West and Quentin Tarantino's Django Unchained.
On the July 24th episode of Grawlix Lunch Box Live the Grawlix crew and listeners review Unicorn Store, a movie made for… women? Well, the women on this episode don't seem to agree.
Paul Gee joins us to talk about the life, work and legacy of the Third Doctor himself Jon Pertwee in the month that would have been his 100th Birthday. We also talk Lucie Miller in Round Up Reviews and Cybermen returning in WhoNews.
James and Jason take the helm this week and bring a ton of different topics out of their rabbit holes!
Breakfast at Tiffany's Book Vs Movie. A return to Truman Capote & the classic film he detested.
This week they discuss someone selling bath water on Patreon, Chris Jericho, Ben Askren's recent coma, and the Area 51 raid.
This episode we discuss several announcement out of San Diego Comic-Con 2019 including a complete rundown of the upcoming Marvel Cinematic Universe movies and shows.
James and Rob basically focus on the MCU for this episode bring up some important deaths and a bunch of unanswered questions.
The guys are back after a long break to talk about vacation, Disney, and Area 51.
For Your Distraction is part of the B-Reel Podcasting Network! Check us out at movieguyspodcast.podbean.com/
Season #Taran3no continues it's pursuit of vengeance and it's about to get wild. How wild? Will Smith, Kevin Kline, steampunk robot spider wild. Yes, we
Marked Out! Pro Wrestling Podcast
Adam, Rob and Brian discuss the RAW Reunion from 7-23-19.
This week Roman and Rob discuss DDP Yoga, Facebook, England's new PM and much, much more!
This episode we discuss the oddly polarizing Unicorn Store starring Brie Larson and Samuel L. Jackson. Plus, as always, movie & TV news and general
In this week's episode we take a break from Discovery to bring you our thoughts on all the big reveals from San Diego Comic Con!
Paul joins Squee again, this week to talk about a very special release from Big Finish to celebrate 20 years of Doctor Who audio adventures, The Legacy of Time.
The Margos take on the Sci-Fi classic "Blade Runner" directed by Ridley Scott based on the Phillip K. Dick novel "Do Androids Dream of Electric Sheep" because the nerds demanded it of us!
Marked Out! Pro Wrestling Podcast
Adam, Brian and Rob review WWE Smackdown from 7/23/19 with a little help from Colorado's finest!
It's Friday so we discussed new movies hitting theaters this weekend and a TON of TV & movie news. Friday, July 26, 2019 2:07 PM