Podcast: Play in new window
Book Vs Movie
Blue Crush
The Susan Orlean Article Vs the Kate Bosworth 2002 Film
The Margos are ready to hit the beach with this episode devoted to surfing in Hawaii. In 1998 Susan Orlean penned Life's Swell in Outside magazine talked about a group of Maui girls who loved to surf and dealt with poverty and sexism to enjoy their passion.
That's pretty much the whole story and in the early 2000s, dozens of magazine articles were turned into movies which is what happened here. The 14-page article somehow became a 104-minute film which we find–perplexing, to say the least!
Blue Crush is directed by actor/directed John Stockwell and stars Kate Bosworth as a young woman raising her younger sister in a parentless home and pursuing her dream of being a professional surfer. She has two best friends and dates an NFL player while overcoming her fear of injuring herself again. (We see her accident several times in the movie.)
Between the Orlean article and film–which did the Margos like better?
In this ep the Margos discuss:
Clips Featured:
Blue Crush trailer
Matt gives a pep talk to Anne Marie
"Jessica from Billabong"
Music: Cruel Summer by Blestenation & Bananarama
Discussed in this episode...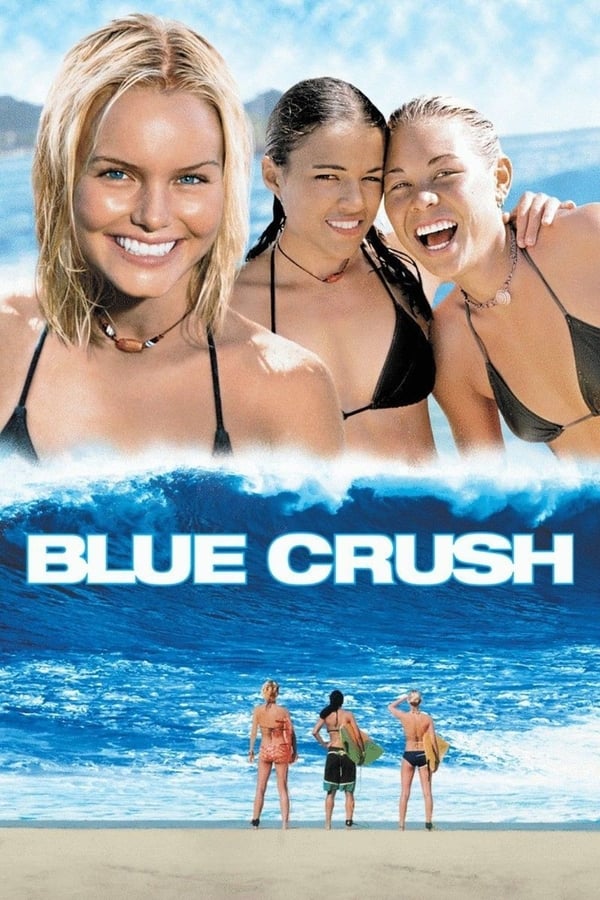 Blue Crush (2002)
Nothing gets between Anne Marie and her board. Living in a beach shack with three roommates, she is up before dawn every morning to conquer the waves and count the days until the Pipe Masters competition. Having transplanted herself to Hawaii with no one's blessing but her own, Anne Marie finds all she needs in the adrenaline-charged surf scene - until pro quarterback Matt Tollman comes along...
More details at TMDb.