Book Vs Movie: Enola Holmes by Nancy Springer
The 2006 Novel Vs the 2020 Millie Bobby Brown Movie
The Margos feel the love of mystery and the thrill of self-reliance with the lively Enola Holmes as our main character. The teenage younger sister of brothers Mycroft and Sherlock.  Both are brilliant and confounded by their sister's pluckiness and determination.
When we first meet Enola,  we meet her mother Eudoria who wants her daughter to be independent and clever. When she goes missing, Enola travels to London to find out what happened to her.
There are quite a few BIG differences between the novel (Enola Holmes: The Case of the Missing Marquees. Author Nancy Springer wrote several books throughout her long career and has been nominated for the Edgar Award several times for her work.
The movie, directed by  Harry Bradbear (Fleabag) and starring Millie Bobby Brown as Enola Holmes (a brilliant casting decision!) also features Henry Cavill, Sam Claflin, Helena Bonham Carter and, Louis Partridge. It's a delightful production and we had so much fun delving into this world.
Listen to this episode to hear us talk about the book & movie and decide which we like better.
In this ep the Margos discuss:
The life story of the author Nancy Springer
The multiple "Sherlock Holmes" iterations over the years and the strange lawsuit against this film
Why "breaking the fourth wall" is important to tell the story about our lead.
The cast: Millie Bobbie Brown (Enola Holmes,) Henry Cavill (Sherlock Holmes,) Sam Claflin (Mycroft Holmes,) Helena Bonham Carter (Eudoria Holmes,) Louis Partridge (Tewkesbury,) and Fiona Shaw (Miss Harrison.)
Clips used:
Enola Holmes trailer
Enola escapes to find Tewkesbury
Enola meets Tewkesbury on a train
Sherlock Holmes being kind to Enola
Music by Daniel Pemberton
Join our Patreon page to help support the show! https://www.patreon.com/bookversusmovie
Book Vs. Movie podcast https://www.facebook.com/bookversusmovie/
Twitter @bookversusmovie www.bookversusmovie.com
Email us at bookversusmoviepodcast@gmail.com
Brought to you by Audible.com You can sign up for a FREE 30-day trial here http://www.audible.com/?source_code=PDTGBPD060314004R
Margo D. @BrooklynFitChik www.brooklynfitchick.com brooklynfitchick@gmail.com
Margo P. @ShesNachoMama https://coloniabook.weebly.com/
Podcast and post content is provided by Book Vs Movie Podcast. Any views, opinions, advertisements, affiliate links, or grammatical errors (😉) contained within feed-provided content is that of Book Vs Movie Podcast and NOT that of Electronic Media Collective.
Discussed in this episode...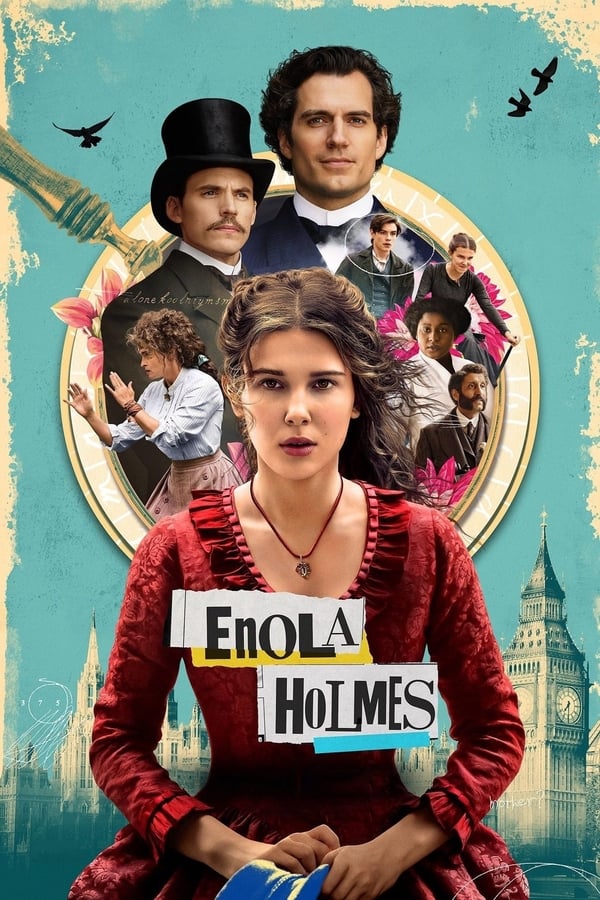 Enola Holmes (2020)
While searching for her missing mother, intrepid teen Enola Holmes uses her sleuthing skills to outsmart big brother Sherlock and help a runaway lord.
More details at TMDb.