Book Vs Movie: "One Night in Miami" (2021)
The Kemp Powers Play Vs. the Regina King Movie
True story–on the night of Tuesday, February 25, 1964, four men who were (or will soon be) involved in the African American Civil Rights movement hung out together to celebrate one of the participant's big wins–boxer Cassius Clay becoming the world heavyweight champion.
The four men included Cassius Clay, Malcolm X, singer Sam Cooke, and NFL superstar Jim Brown. Clay would become one of the most beloved athletes of the 20th Century as Muhammad Ali under the direct influence of Malcolm X (who was getting ready to leave the nation of Islam. Sam Cooke had a string of pop hits but wanted to create music that reflected the challenging times in the 60s. And Brown was tired of being revered as a football player but having reporters ignore his pleas for social justice.
In 2013, writer Kemp Powers created a fictional account of the famous evening where these famous men talked about religion, politics, racism, women, and how they can make their mark on the world. He adapted the screenplay that is directed by Regina King.
The film is playing now on Amazon prime and includes the fates of all the key players.
So between the play & movie–which did we like better?  Have a listen to find out!
In this ep the Margos discuss:
Clips used:
One Night in Maimi  trailer
The four main characters on the roof of the hotel
Cassius Clay becomes Heavyweight World Champion
Sam Cooke sings "Working on a Chain Gang"
Music: Speak Now by Leslie Odom Jr. and Sam Ashworth
Join our Patreon page to help support the show! https://www.patreon.com/bookversusmovie
Book Vs. Movie podcast https://www.facebook.com/bookversusmovie/
Twitter @bookversusmovie www.bookversusmovie.com
Email us at bookversusmoviepodcast@gmail.com
Brought to you by Audible.com You can sign up for a FREE 30-day trial here http://www.audible.com/?source_code=PDTGBPD060314004R
Margo D. @BrooklynFitChik www.brooklynfitchick.com brooklynfitchick@gmail.com
Margo P. @ShesNachoMama https://coloniabook.weebly.com/
Our logo was designed by Madeleine Gainey/Studio 39 Marketing Follow on Instagram @Studio39Marketing & @musicalmadeleine
Podcast and post content is provided by Book Vs Movie Podcast. Any views, opinions, advertisements, affiliate links, or grammatical errors (😉) contained within feed-provided content is that of Book Vs Movie Podcast and NOT that of Electronic Media Collective.
Discussed in this episode...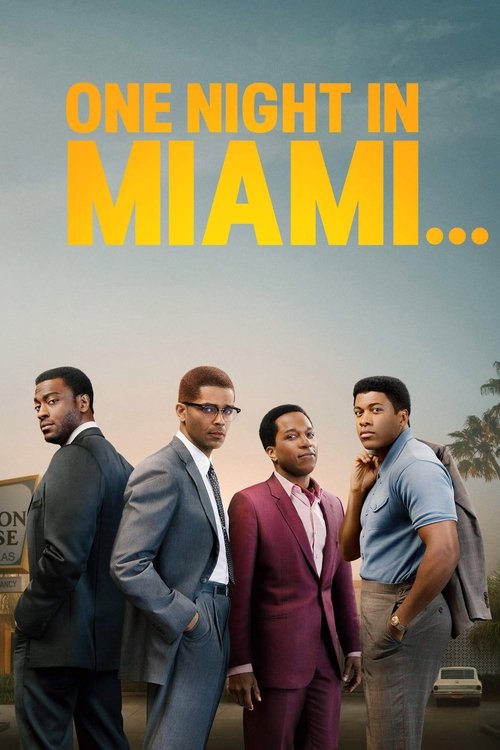 One Night in Miami
In the aftermath of Cassius Clay's defeat of Sonny Liston in 1964, the boxer meets with Malcolm X, Sam Cooke and Jim Brown to change the course of history in the segregated South.
More details at TMDb.