Podcast: Play in new window
Book Vs Movie
The Perks of Being a Wallflower
The Margos Discuss Stephen Chbosky's Book & Film
The Margos continue their back-to-school September episodes with a redo of one of the most asked-for books by our listeners–The Perks of Being a Wallflower by Stephen Chbosky.
Pittsburgh native Chbosky based the story in his hometown in the early 1990s as we follow the story of freshman Charlie who is dealing with a recent psychiatric hospital stay after his best friend's death by suicide. He is facing highschool with incredible angst and writes in his journal a mythical friend to relay his feelings.
Charlie also lost his favorite aunt in a car accident (she was on her way to buy him a present) so he has quite a few demons to face while navigating school cliques. The novel deals with mental illness, rape, sexuality, drugs, and alcohol which made it on to "banned" lists at schools across the country.
The journey for Charlie includes making new friends, falling in love, making huge mistakes, and dealing with tremendous pain. It's a beautiful piece of work and the movie is almost up to the task of meeting our expectations.
The film was a big hit and stars Logan Lerman as Charlie and a young Ezra Miller as his charismatic best friend Patrick Stewart. (Really. That's the name they give him!)
There are a few changes between the book & the film and one BIG logic hole that we are still grappling with so check out this episode to hear our thoughts!
In this ep the Margos discuss:
Clips Featured:
The Perks of Being a Wallflower  trailer
"Cheers to Charlie"
"The tunnel song"
Charlie fights to football players
Music: Come on Eileen by Dexy's Midnight Runners
Discussed in this episode...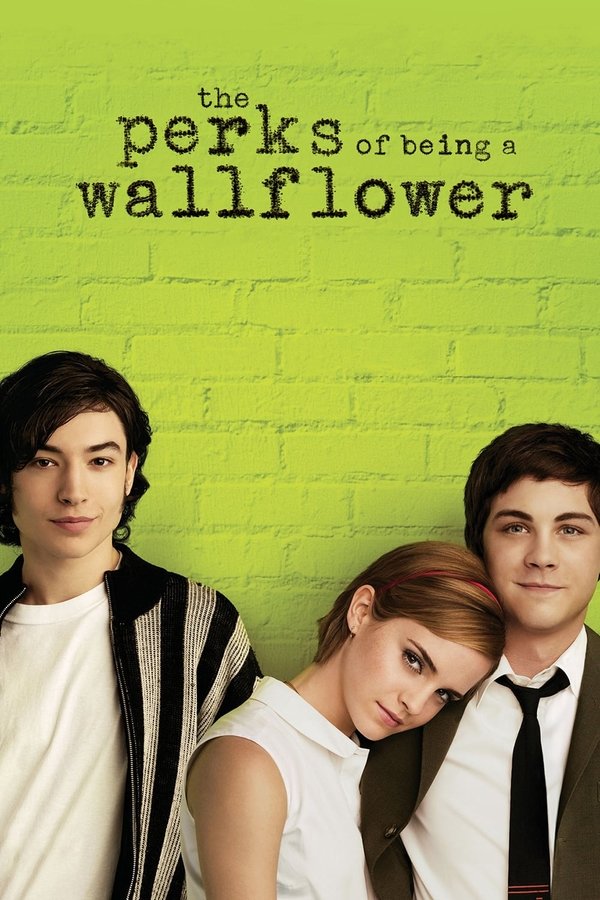 The Perks of Being a Wallflower
Pittsburgh, Pennsylvania, 1991. High school freshman Charlie is a wallflower, always watching life from the sidelines, until two senior students, Sam and her stepbrother Patrick, become his mentors, helping him discover the joys of friendship, music and love…
More details at TMDb.