Podcast: Play in new window
Book Vs Movie
Like Water for Chocolate
The Margos are ready to talk about "magical realism" in Laura Esquivel's 1989 novel (that later became the 1992 movie of the same name) Like Water for Chocolate. This may sound familiar to long time fans but we originally recorded this topic five years ago and the quality of that show–left much to be desired.
This is a story filled with interesting characters and set in Mexico in the early 1900s. We meet Tita, a 15-year-old girl who was basically born into family servitude by being the youngest daughter. Being the youngest daughter in her family means she is expected to never marry and support her overpowering widowed mother Elena.
Esquivel's husband, director Alfonso Arau, filmed the movie in Mexico with a small, independent film budget. It went on to make over $20 million, one of the most successful foreign-language films of the 90s.
Between the novel and film–which did the Margos like better?
In this ep the Margos discuss:
Clips Featured:
A clip from the audiobook narrated by Kate Reading
Like Water for Chocolate trailer
"Quail in Rose Petal Sauce"
Discussed in this episode...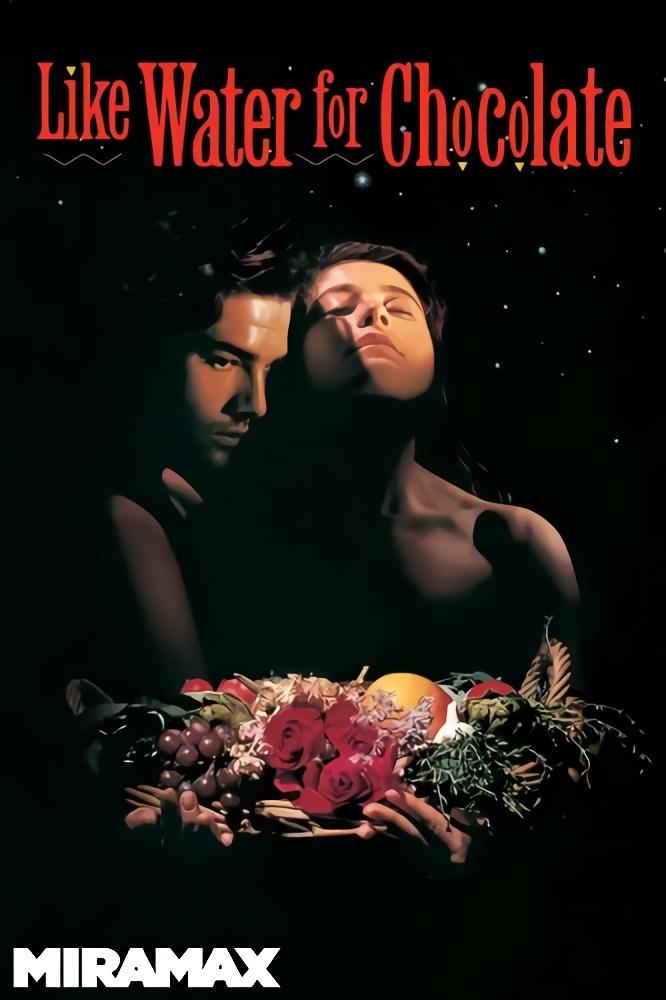 Like Water for Chocolate
Tita is passionately in love with Pedro, but her controlling mother forbids her from marrying him. When Pedro marries her sister, Tita throws herself into her cooking and discovers she can transfer her emotions through the food she prepares, infecting all who eat it with her intense heartbreak.
More details at TMDb.