Podcast: Play in new window
Book Vs Movie
The Secret Life of Walter Mitty (1947)
The Margos fight off the urge to daydream while we talk about the James Thurber short story The Secret Life of Walter Mitty and the 1947 adaptation starring Danny Kaye in the title role. Mitty is a character that loves to get lost in his thoughts and in the original story–he spends a day in Waterbury, Connecticut thinking of a few heroic episodes that star him and his incredible imagination.
The 1947 film takes place in New York City with Mitty being a magazine editor who daydreams while chasing a lovely Virginia Mayo. We have some thoughts about this particular adaptation.
So between the short story and the 1947 movie, which did we like better? Click on the link below to find out!
In this ep the Margos discuss:
The life story of James Thurber
The biggest differences between the short story and the 1947 film
The cast includes Danny Kaye (Walter Mitty,) Virginia Mayo (Rosalind van Hoorn,) Boris Karloff (Dr. Hugo Hollingshead) and Fay Bainter (Mrs. Eunice Mitty.)
Clips Featured:
The Secret Life of Walter Mitty trailer
"The Anatole of Paris"
"The Professor of Music"
Outro music "The Professor of Music"
Discussed in this episode...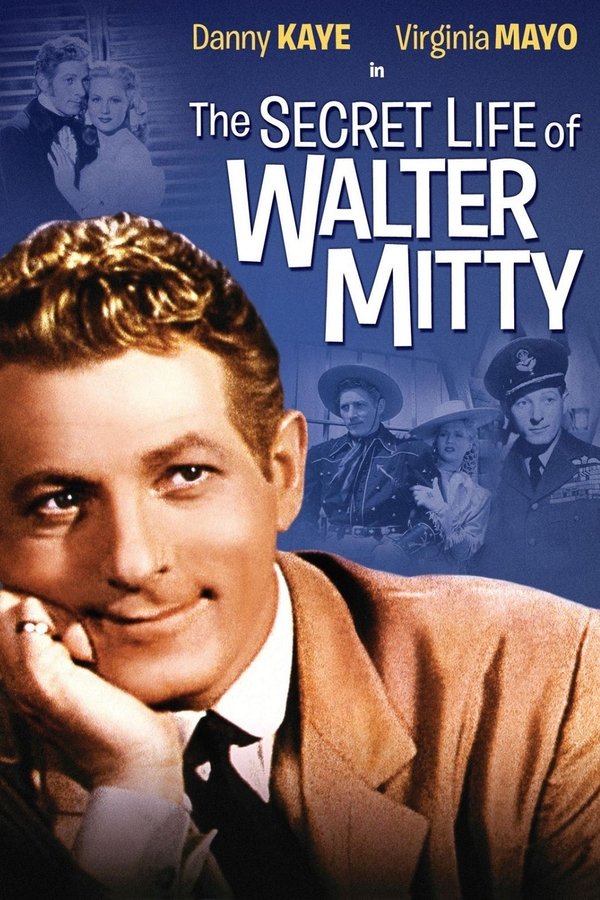 The Secret Life of Walter Mitty (1947)
Walter Mitty, a daydreaming writer with an overprotective mother, likes to imagine that he is a hero who experiences fantastic adventures. His dream becomes reality when he accidentally meets a mysterious woman who hands him a little black book. According to her, it contains the locations of the Dutch crown jewels hidden since World War II. Soon, Mitty finds himself in the middle of a confusing conspiracy, where he has difficulty differentiating between fact and fiction.
More details at TMDb.