In this week's episode we take a look at 'Su'Kal', Star Trek: Discovery S03E011
Follow us on Twitter: @retrekpod
Drop us an email: retrekpod@gmail.com
Come and talk trek with us on Facebook: https://m.facebook.com/groups/2338257279782967
If you enjoy the show please leave us a review on you podcatcher of choice.
We are available on:
Apple Podcasts (itunes)
https://itunes.apple.com/gb/podcast/re-trek/id1446221767
Podbean
Stitcher
https://www.stitcher.com/podcast/james-king/retrek
Spotify
https://u922627.ct.sendgrid.net/wf/click?upn=TvhtDiauxJVhRdbUMx2NHL6ODzLmx4MtfKCdFx-2FSGFQd5gfI01WXt25VBpzyr74n1Lk9xGpk1-2FfiGSymP8ZFow-3D-3D_fWOmBz09yNQLpJmElfWqCWol4uOpghkCQ1cQ8zLMye-2BTyAd-2F-2BcmotGHNbCQkJxuIkr6ihbXsNye5kkq1Lue4ZCzj9odlDhBHox4Pntp6F00jvPSnc6FHg4tJmk-2BBJ0aOHBPREK3Oq64-2FEt2NijOcayBXin0pcBFmJa6dRhs-2FY-2FbjBdSSlCEUoLFW8qb2gPfeYwruqsS-2BQNcYAvuIeJ69S2LpvQ5QfT5YaBoOfCxZ8Xk5me-2Fh2sXJDNshrm9taoNLe-2BiIo4Xk4qlpeLfEGcDuWQ-3D-3D
Star Trek, Star Trek: The Next Generation, Star Trek: Deep Space Nine, Star Trek: Voyager, Star Trek: Enterprise, Star Trek: Discovery, Star Trek:Picard Star Trek Lower Decks and all associated characters are the property of CBS.
 Star Trek Created by Gene Roddenberry
Podcast and post content is provided by ReTrek. Any views, opinions, advertisements, affiliate links, or grammatical errors (😉) contained within feed-provided content is that of ReTrek and NOT that of Electronic Media Collective.
Discussed in this episode...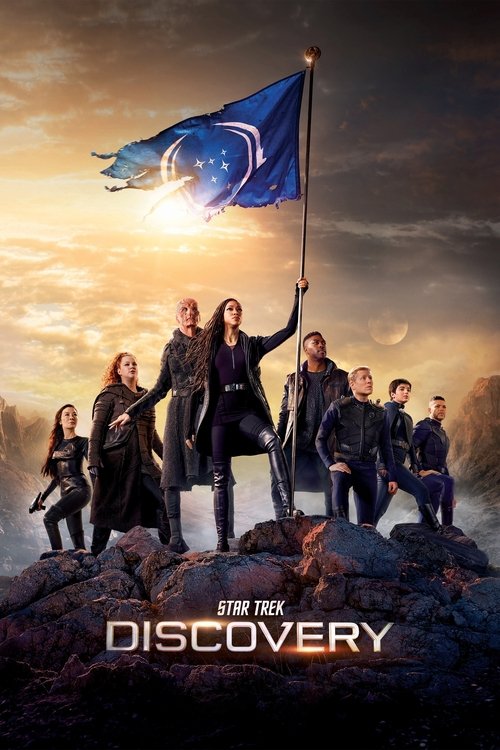 Star Trek: Discovery
Follow the voyages of Starfleet on their missions to discover new worlds and new life forms, and one Starfleet officer who must learn that to truly understand all things alien, you must first understand yourself.
More details at TMDb.