Back in the salt mines! In this episode, recorded 03/24/2022, we get all kinds of salty over Netflix cancelling shows that appeared to be doing well. We also discuss Dune, Willy's Wonderland, Raised by Wolves Season 2, and Our Flag Means Death.
Oh, and the Nic Cage talk really starts to ramp up this episode. Aaauuuhhhg!
★ Support this podcast on Patreon ★
Podcast and post content is provided by The Grawlix Podcast. Any views, opinions, advertisements, affiliate links, or grammatical errors (😉) contained within feed-provided content is that of The Grawlix Podcast and NOT that of Electronic Media Collective.
Discussed in this episode...
Dune (2021)
Paul Atreides, a brilliant and gifted young man born into a great destiny beyond his understanding, must travel to the most dangerous planet in the universe to ensure the future of his family and his people. As malevolent forces explode into conflict over the planet's exclusive supply of the most precious resource in existence-a commodity capable of unlocking humanity's greatest potential-only those who can conquer their fear will survive.
More details at TMDb.
Our Flag Means Death (2022)
After trading in the seemingly charmed life of a gentleman for one of a swashbuckling buccaneer, Stede Bonnet becomes captain of the pirate ship Revenge. Struggling to earn the respect of his potentially mutinous crew, Stede's fortunes change after a fateful run-in with the infamous Captain Blackbeard. Stede and crew attempt to get their ship together and survive life on the high seas.
More details at TMDb.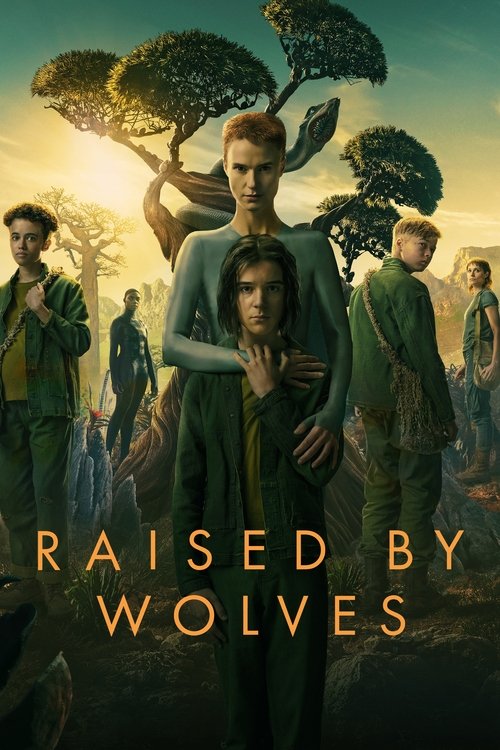 Raised by Wolves (2020)
After Earth is ravaged by a great religious war, an atheistic android architect sends two of his creations, Mother and Father, to start a peaceful, godless colony on the planet Kepler-22b. Their treacherous task is jeopardized by the arrival of the Mithraic, a deeply devout religious order of surviving humans.
More details at TMDb.
Willy's Wonderland
When his car breaks down, a quiet loner agrees to clean an abandoned family fun center in exchange for repairs. He soon finds himself waging war against possessed animatronic mascots while trapped inside Willy's Wonderland.
More details at TMDb.