This episode we dive into a bunch of stuff based on comic books… so it's like comic talk but not. Randy and Melanie check in on the most recent DC animated movies with thoughts on Batman: The Long Halloween Parts 1 and 2, Injustice, and Justice Society: World War II. The crew touch back on the pleasant oddity that is Marvel's Eternals before going on in on Mando's return in The Book of Boba Fett episode 5.
Plus, some TV and movie news including what may be the greatest non-news news story ever… Nicolas Cage is a goth now. Enjoy!
Originally streamed live January 27th, 2022 via Facebook, YouTube, & Twitch.
Video replay and show notes: https://grawlixpodcast.com/2022/02/backdoor-mandalorian-nights/
★ Support this podcast on Patreon ★
Podcast and post content is provided by The Grawlix Podcast. Any views, opinions, advertisements, affiliate links, or grammatical errors (😉) contained within feed-provided content is that of The Grawlix Podcast and NOT that of Electronic Media Collective.
Discussed in this episode...
Batman The Long Halloween Part One (2021)
Following a brutal series of murders taking place on Halloween, Thanksgiving, and Christmas, Gotham City's young vigilante known as the Batman sets out to pursue the mysterious serial killer alongside police officer James Gordon and district attorney Harvey Dent.
More details at TMDb.
Batman The Long Halloween Part Two (2021)
As Gotham City's young vigilante, the Batman, struggles to pursue a brutal serial killer, district attorney Harvey Dent gets caught in a feud involving the criminal family of the Falcones.
More details at TMDb.
Injustice (2021)
When Lois Lane is killed, an unhinged Superman decides to take control of the Earth. Determined to stop him, Batman creates a team of freedom-fighting heroes. But when superheroes go to war, can the world survive?
More details at TMDb.
Justice Society: World War II (2021)
When the Flash finds himself dropped into the middle of World War II, he joins forces with Wonder Woman and her top-secret team known as the Justice Society of America.
More details at TMDb.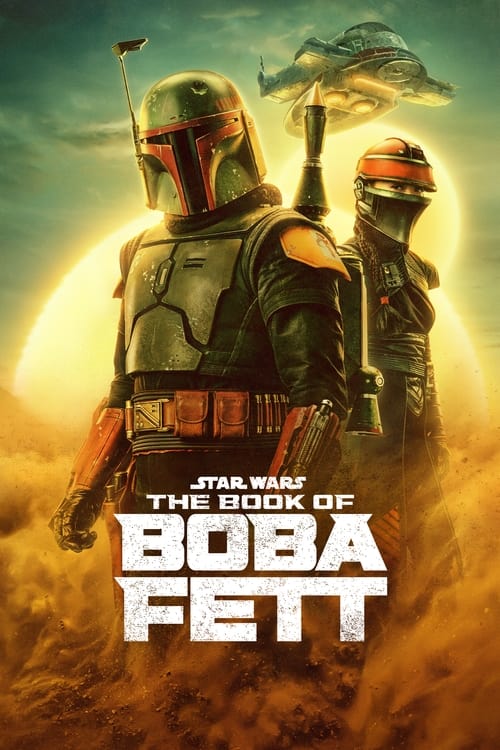 The Book of Boba Fett (2021)
Legendary bounty hunter Boba Fett and mercenary Fennec Shand must navigate the galaxy's underworld when they return to the sands of Tatooine to stake their claim on the territory once ruled by Jabba the Hutt and his crime syndicate.
More details at TMDb.