On this live episode we review James Gunn's The Suicide Squad. Jesse took the night off but still joins Melanie and Randy in spirit (or rather, in the live chat) as the duo shower Gunn's twisted DC debut with praise… mostly. This may be the first DC film in a long time to get unanimous praise from the whole G-Crew. But is it being a DC film really that relevant?
Don't worry, this is surprisingly a non-spoiler review. On a related note, Melanie and Randy also talk more about the animated Harley Quinn series. It pairs nicely with The Suicide Squad as it's almost as violent though maybe not as twisted. Or maybe it is. R-Rated DC films and TV series… the future is wild. Enjoy!
Video version and show notes: https://grawlixpodcast.com/2021/08/nights-suicide-squad
Originally streamed live August 12th, 2021 via Facebook Live, Twitch, and YouTube.
★ Support this podcast on Patreon ★
Podcast and post content is provided by The Grawlix Podcast. Any views, opinions, advertisements, affiliate links, or grammatical errors (😉) contained within feed-provided content is that of The Grawlix Podcast and NOT that of Electronic Media Collective.
Discussed in this episode...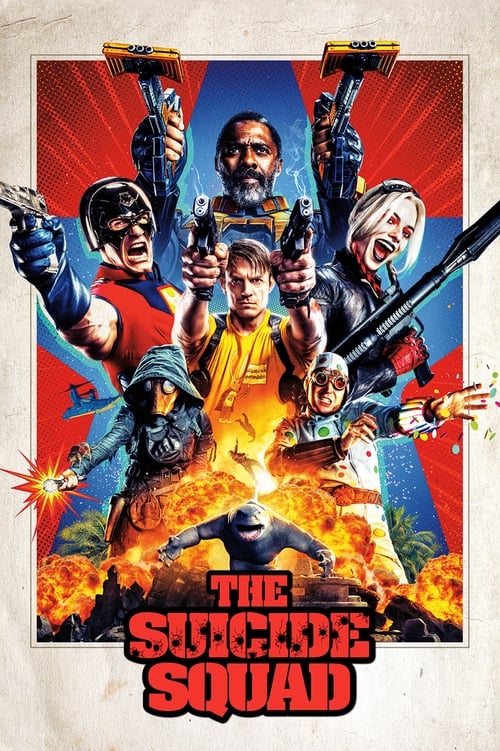 The Suicide Squad (2021)
Supervillains Harley Quinn, Bloodsport, Peacemaker and a collection of nutty cons at Belle Reve prison join the super-secret, super-shady Task Force X as they are dropped off at the remote, enemy-infused island of Corto Maltese.
More details at TMDb.