Trailer talk, movie news, and what we've been watching. This episode of our weekly live show is a grab bag of entertainment goodness. We catch up on Rick and Morty Season 5 and Good Omens. Randy and Melanie recommend Shadow and Bone Season 1 and discovered that everyone is right, the animated Harley Quinn series is pretty good!
Randy's new Who rewatch has taken him into the Chibnall era of Doctor Who. Has The Timeless Child gotten better with time or is it still an infuriating mess? Only Space-Jesus knows for sure.
We also react at the TV & movie news! South Park to get 14 movies. 14?! The first film in a new Exorcist trilogy to drop in 2023. Exorcist trilogy?! HBO Max is going street pusher with free taste to non-subscribers. And James Gunn puts Martin Scorsese on blast… but not really.
Finally, we wrap with some brief reactions to a few trailers including the Y: The Last Man TV series, the gender switched She's All That remake titled, of course, He's All That, and KATE. Enjoy!
Originally streamed live August 5th, 2021 via Facebook Live, Twitch, and YouTube.
Video version, articles cited, and more: https://grawlixpodcast.com/2021/08/nights-08-05-2021/
★ Support this podcast on Patreon ★
Podcast and post content is provided by The Grawlix Podcast. Any views, opinions, advertisements, affiliate links, or grammatical errors (😉) contained within feed-provided content is that of The Grawlix Podcast and NOT that of Electronic Media Collective.
Discussed in this episode...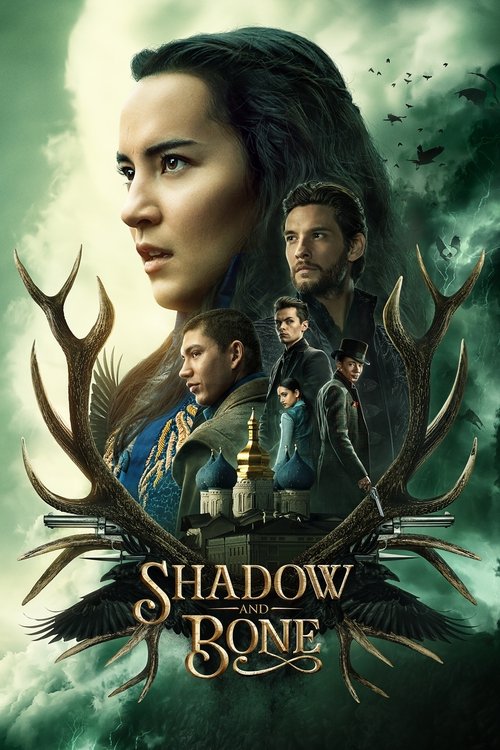 Shadow and Bone (2021)
In a world cleaved in two by a massive barrier of perpetual darkness, a young soldier uncovers a power that might finally unite her country. But as she struggles to hone her power, dangerous forces plot against her. Thugs, thieves, assassins and saints are at war now, and it will take more than magic to survive.
More details at TMDb.
Good Omens (2019)
Aziraphale, an angel, and Crowley, a demon, join forces to find the Antichrist and stop Armageddon.
More details at TMDb.
Doctor Who (2005)
The Doctor is a Time Lord: a 900 year old alien with 2 hearts, part of a gifted civilization who mastered time travel. The Doctor saves planets for a living—more of a hobby actually, and the Doctor's very, very good at it.
More details at TMDb.